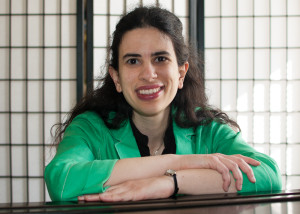 Jennifer Mansour is passionate about all things piano, but especially in passing on her knowledge to others. Wanting others to discover the joys of music, she has taught all ages of piano students, including teaching applied and group piano at the University of Oklahoma, while she benefitted from studying pedagogy with nationally and internationally known pianists and teachers, Dr. Jane Magrath and Dr. Barbara Fast.  She also had the privilege of studying piano with Jim Breckenridge (Southwestern Oklahoma State University) and Ed Gates (University of Oklahoma). Through these experiences, she earned two Bachelors of Music (in Piano Performance and Music with Electives in Business) from Southwestern Oklahoma State University and received her Masters of Music in Piano Performance and Pedagogy from the University of Oklahoma.  She taught class piano at the University of Central Oklahoma as an adjunct professor for 8 years and currently directs the piano program at Northwest Classen High School in OKC.
In 2010, Jennifer received the MTNA StAR Studio Teacher Fellowship, a prestigious national award given annually to help one music teacher who has exhibited exceptional teaching abilities develop his/her studio. She is a Nationally Certified Teacher of Music (NCTM) in Piano through the Music Teachers National Association and an active member of the Central Oklahoma Music Teachers Association, Oklahoma Music Teachers Association, and Music Teachers National Association (MTNA), and the Oklahoma City Pianist Club.
Jennifer enjoys performing, both as a soloist and collaboratively, and has performed on faculty concerts at UCO, served as an accompanist at Oklahoma Christian University, and accompanied Women's Choruses at OU and SWOSU. She was recognized for her graduate level work as a performer and scholar at OU with the highly regarded Gail Boyd de Stwolinski Award, as well as the Alice and Albert Kirkpatrick scholarship.   Jennifer resides in Edmond, OK, where she thrives on exploring music of every type, including bluegrass, praise and worship, Irish, and Middle Eastern.